Who We Are
The campaign is led by Free Speech For People, a national non-partisan non-profit organization that works to renew our democracy and our Constitution for the people, not big money and corporate interests, and by RootsAction, an online initiative dedicated to galvanizing people who are committed to economic fairness, equal rights, civil liberties, environmental protection, and defunding endless wars.
Legal Advisory Board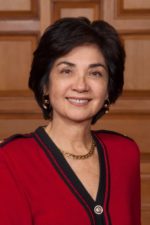 Justice Fernande (Nan) R.V. Duffly, (former) Associate Justice, Supreme Judicial Court of the Commonwealth of Massachusetts
Justice Fernande (Nan) R.V. Duffly served as an associate justice of the Supreme Judicial Court of the Commonwealth of Massachusetts until her retirement in July, 2016.  Prior to her appointment to the SJC in 2011, Justice Duffly served for 8 years as associate justice the Massachusetts Probate and Family Court, and for 11 years as associate justice of the Massachusetts Appeals Court.  She is a member and past President of the National Association of Women Judges, and served as NAWJ's delegate to the American Bar Association's House of Delegates.  As a member of the ABA, Justice Duffly served as a Commissioner on the Commission on Women in the Profession and the Hispanic Legal Rights Commission, and was active in the Minority Caucus. 
A 1978 graduate of Harvard Law School, where she was Executive Director of the Harvard Legal Aid Bureau, Justice Duffly became the first female litigation partner and the first partner of color at Warner & Stackpole (now K&L Gates), litigating cases on behalf of private and pro se clients in both State and Federal Courts.  Throughout her career as a lawyer and a judge, Justice Duffly sought to promote equal access to justice and a diverse legal profession.  As an attorney, Justice Duffly served on numerous boards and committees, including Greater Boston Legal Services' Executive Board of Directors; the Boston Bar Association's committees on pro se litigation and attorney volunteerism; the Volunteer Lawyers Project; Lawyers' Committee for Civil Rights Under Law; and the Probate and Family Court's committee on pro se access to the courts.  She currently serves on the Board of Overseers of Harvard University, the ABA Council of the section on Civil Rights and Social Justice, and the advisory board of the Women's Power Summit. 
Included among the numerous organizations that have recognized Justice Duffly for her contributions are the American Bar Association, National Association of Women Judges, Boston Bar Bar Association, Women's Bar Association, National Asian Pacific Bar Association, and Asian American Lawyers Association of Massachusetts.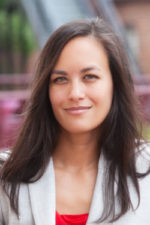 Nancy Leong, Associate Professor, University of Denver
Professor Leong graduated magna cum laude from Northwestern University before attending Stanford Law School, where she graduated with distinction and was a member of the Stanford Law Review. After earning her law degree, she clerked for Judge Kermit Lipez of the U.S. Court of Appeals for the First Circuit. Prior to joining the University of Denver faculty, Professor Leong was an Assistant Professor at the William & Mary School of Law, an Adjunct Professor at the American University Washington College of Law in Washington D.C., and a Visiting Scholar at Georgetown University Law Center. She also practiced First Amendment law with Americans United for Separation of Church and State.
Professor Leong is the author of over thirty law review articles. Her research interests include constitutional rights and remedies, criminal procedure, antidiscrimination, law and culture, and judicial decisionmaking. Her recent scholarship has appeared or will appear in the California Law Review, Georgetown Law Journal, Harvard Law Review, Northwestern University Law Review, Stanford Law Review, Virginia Law Review, Yale Law Journal, and the Journal of Legal Education, among many others.
Professor Leong's research was selected for presentation at the 2016 Yale/Stanford/Harvard Junior Faculty Forum held at Yale Law School in New Haven, Connecticut. She was also the 2015 recipient of the Conference of Asian Pacific American Law Faculty 2015 Eric K. Yamamoto Award for excellence in scholarship and teaching.
In fall 2013 Professor Leong was a Visiting Professor at the UCLA School of Law, and in spring 2017, she was a Visiting Professor at the Washington University in St. Louis School of Law.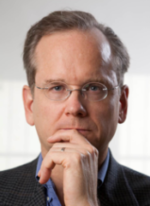 Lawrence Lessig, Roy L. Furman Professor of Law and Leadership, Harvard Law School
Lawrence Lessig is the Roy L. Furman Professor of Law and Leadership at Harvard Law School. Prior to rejoining the Harvard faculty, Lessig was a professor at Stanford Law School, where he founded the school's Center for Internet and Society, and at the University of Chicago. He clerked for Judge Richard Posner on the 7th Circuit Court of Appeals and Justice Antonin Scalia on the United States Supreme Court. Lessig serves on the Board of the AXA Research Fund, and on the advisory boards of Creative Commons and the Sunlight Foundation. He is a Member of the American Academy of Arts and Sciences, and the American Philosophical Association, and has received numerous awards, including the Free Software Foundation's Freedom Award, Fastcase 50 Award and being named one of Scientific American's Top 50 Visionaries. Lessig holds a BA in economics and a BS in management from the University of Pennsylvania, an MA in philosophy from Cambridge, and a JD from Yale.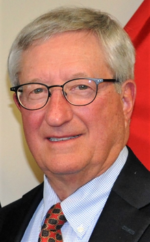 James Nelson, former Justice of the Montana Supreme Court
Jim Nelson served as a Justice on the Montana Supreme Court from May 1993 until January 2013.  He obtained his Bachelor's degree in business (cum laude) from the University of Idaho in 1966 and his Juris Doctor degree, cum laude, from George Washington University in 1974.  Prior to serving on the Court, Jim engaged in the general practice of law in Cut Bank, Montana for nearly 20 years, representing individuals, small businesses, ranchers and farmers in domestic relations, real estate, litigation, contract, wills probate, estate and oil and gas matters.  Additionally, he served as the Glacier County Attorney for 14 of those years.  Jim was active in numerous community affairs and organizations and served the State of Montana in various capacities including as a member and chairman of the State Board of Oil and Gas Conservation and as a member of the State Gaming Advisory Council and the Governor's Advisory Council on Corrections and Criminal Justice Policy.
While on the Supreme Court Jim served on a number of Commissions including chairing the Court's Commission on Technology and acting as liaison to the Commission on Courts of Limited Jurisdiction.  Jim was a member of the State Bar of Montana CLE Institute and one of Montana's Commissioners on the Uniform Laws Commission. He presently serves as a member of the legal advisory committee of Free Speech for People.org. Jim taught as an adjunct professor at the University of Montana School of Law (Alexander Blewett III School of Law) in 2000 and in 2013.
Jim has always been an outspoken advocate for civil rights and for a fair, impartial and independent judiciary. He is the recipient of the Montana Trial Lawyers Public Service Award, 2013; the Montana American Civil Liberties Janette Rankin Award, 2013; and the American Bar Association Stonewall Award, 2014.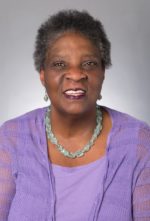 Eva Paterson, President, Equal Justice Society 
Eva Jefferson Paterson is the President and a co-founder of the Equal Justice Society, a legal organization transforming the nation's consciousness on race through law, social science, and the arts.
Paterson previously served as Executive Director of the Lawyers' Committee for Civil Rights of the San Francisco Bay Area. She led the organization's work providing free legal services to low-income individuals, litigating class action civil rights cases, and advocating for social justice. At the Lawyers' Committee, she was part of a broad coalition that won a groundbreaking lawsuit that successfully desegregated the San Francisco Fire Department.
Paterson co-founded and co-chaired the California Civil Rights Coalition in 1985. She was a leading spokesperson in the campaigns against Proposition 187 (anti-immigrant) and Proposition 209 (anti-affirmative action) and numerous other statewide campaigns against the death penalty, juvenile incarceration, and discrimination against lesbians and gay men. She also served as Vice President of the ACLU National Board and chaired the boards of Equal Rights Advocates and the San Francisco Bar Association Foundation.
Paterson has been co-counsel on several landmark lawsuits in support of affirmative action: the federal lawsuit challenging California's Proposition 209, litigation against UC Berkeley's admissions policy limiting access to students of color. Paterson has served as co-counsel on numerous amicus briefs in significant cases such as Fisher v. University of Texas at Austin; Mount Holly v. Mt. Holly Garden Citizens in Action, Inc.; Texas Department of Housing v. The Inclusive Communities Project; Farrakhan v. Gregoire; and Grutter v. Bollinger, in which the U.S. Supreme Court upheld the race-conscious admissions policy at the University of Michigan Law School.
As a 20-year-old student leader during the war in Indochina, Paterson was catapulted into the national spotlight when she debated then Vice President Spiro Agnew on live television. She received her B.A. in political science from Northwestern, where she was elected the university's first African American student body president, and her law degree from UC Berkeley School of Law.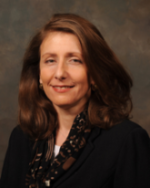 Tamara Piety, Professor of Law, University of Tulsa College of Law
Tamara Piety is a Professor of Law at the University of Tulsa College of Law. She is an internationally recognized scholar on the legal treatment of commercial and corporate speech. She is the author, among other works, of Brandishing the First Amendment (2012 University of Michigan Press), and a number of articles, including, Why Personhood Matters in Constitutional Commentary, The First Amendment and the Corporate Civil Rights Movement, Citizens United and the Threat to the Regulatory State, Against Freedom of Commercial Expression,  Market Failure in the Marketplace of Ideas and many others. She has been an invited speaker to symposia at Harvard Law School, Yale Law School, Northwestern Law School and many others. In 2009, she was an invited panelist in a conference sponsored by the Federal Trade Commission concerning the regulation of marketing junk food to children. Professor Piety earned her bachelor's degree in economics from Florida International University in 1985; her J.D., magna cum laude, from the University of Miami School of Law in 1991; and her LL.M. from Harvard Law School in 2000. She served as judicial clerk for the Honorable Peter T. Fay on the United States Court of Appeals for the Eleventh Circuit and as an interim clerk for the Honorable Irving L. Goldberg on the United States Court of Appeals for the Fifth Circuit. In 2014 Professor Piety was named an inaugural fellow in the Oklahoma Center for the Humanities an in 2015 was a Senior Research Scholar in Law at Yale Law School and a Visiting Scholar in Residence at the Information Society Project at Yale Law School.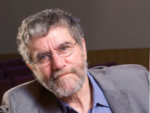 David Post, Contributor, Volokh Conspiracy
Until his retirement in Fall 2014, David G. Post was the I. Herman Stern Professor of Law at the Temple University Law School, where he taught intellectual property law, copyright, and the law of cyberspace. He also holds a Ph.D. in physical anthropology, has published widely in the area of animal behavior and evolutionary biology, practiced high technology transactions law at the Washington DC law firm of Wilmer, Cutler & Pickering, and clerked for Justice Ruth Bader Ginsburg at the Supreme Court and the DC Circuit Court of Appeals. He is also an Adjunct Scholar at the Cato Institute and a Fellow of the Center for Democracy and Technology.
Post is the author of In Search of Jefferson's Moose: Notes on the State of Cyberspace (Oxford), a Jeffersonian view of Internet law and policy, awarded the 2009 Green Bag Award for Exemplary Legal Writing and variously described as "beautifully written" and "astonishing" (Lawrence Lessig), "brilliant and a joy to read" (Jonathan Zittrain), and "an authentic work of genius, conceived and written in the finest Jeffersonian spirit" (Sean Wilentz). In addition, he is the (co)-author of Cyberlaw: Problems of Policy and Jurisprudence in the Information Age (West), and has published numerous scholarly articles on intellectual property law, the law of cyberspace, and complexity theory, including the most-frequently-cited intellectual property law review article published in the last 75 years, Law and Borders: The Rise of Law in Cyberspace.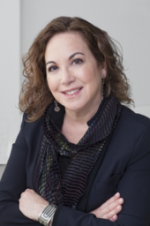 Catherine Ross, Professor of Law, George Washington University Law School
Catherine J. Ross specializes in constitutional law (with particular emphasis on the First Amendment), family law, and legal and policy issues concerning children. Her most recent book, Lessons in Censorship: How Schools and Courts Subvert Students' First Amendment Rights (Harvard University Press, 2015) was named the Best Book on the First Amendment of 2015 by Concurring Opinions' First Amendment News.  She is currently working on a book on lies and the First Amendment. Professor Ross has been a co-author of Contemporary Family Law (Thomson/West 4th ed. 2015) since the First Edition.
Professor Ross was a Member of the School of Social Science at the Institute for Advanced Study at Princeton from 2008-2009. In 2015-2016, she was a Visiting Scholar at the Harvard School of Education. Professor Ross has taught as a visiting professor at the University of Pennsylvania, Boston College (where she held joint appointments in the School of Education and the History Department) and St. John's School of Law in New York.
An elected Fellow of the American Bar Foundation, Professor Ross is former chair of the ABA's Steering Committee on the Unmet Legal Needs of Children, former chair of the Section on Law and Communitarianism of the Association of American Law Schools, and has served on a wide variety of ABA committees. Prior to entering legal academia, Professor Ross was a litigator at Paul, Weiss, Rifkind, Wharton & Garrison in New York, where she won major impact litigation on behalf of the city's homeless population. Before attending Yale Law School, Professor Ross, who earned a Ph.D. in History from Yale, was on the faculty of the Yale School of Medicine's Child Study Center, and the Bush Center on Child Development and Social Policy at Yale with a joint appointment in History.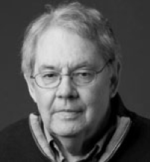 Steven Shiffrin, Professor of Law, Cornell University Law School
Steven H. Shiffrin is the Charles Frank Reavis Sr., Professor of Law Emeritus at Cornell Law School. He began his law school teaching career at UCLA in 1977, receiving tenure in 1981. He has been a visiting professor of law at Boston University, Harvard University, Seattle University, and the University of Michigan. He joined the Cornell faculty in 1987. Professor Shiffrin is the author of What's Wrong with the First Amendment (Cambridge University Press, 2016);The Religious Left and Church-State Relations (Princeton University Press, 2009); Dissent, Injustice, and the Meanings of America (Princeton University Press, 1999); and The First Amendment, Democracy, and Romance (Harvard Press, 1990), winner of the Thomas J. Wilson Award. His writings have appeared in many publications, including the Cornell Law Review, the Harvard Law Review, the Michigan Law Review, the Northwestern Law Review, the UCLA Law Review, the Virginia Law Review, Commonweal, the New York Times Book Review, and the Washington Monthly. He is a coauthor of Constitutional Law, 12th ed., 2015, and The First Amendment, 6th ed., 2015, both of which are widely used casebooks in the field. Professor Shiffrin received his B.A. from Loyola University of Los Angeles in 1963, M.A. from San Fernando Valley State College in 1964, and J.D. from Loyola University Los Angeles in 1975.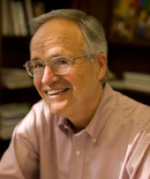 James Gustave Speth, Senior Fellow, Vermont Law School
James Gustave Speth joined the faculty of the Vermont Law School as Professor of Law in 2010. Professor Speth serves also as Distinguished Senior Fellow at Demos and Associate Fellow at the Tellus Institute. In 2009 Professor Speth completed his decade-long tenure as Dean, Yale School of Forestry and Environmental Studies. From 1993 to 1999, Professor Speth was Administrator of the United Nations Development Programme and chair of the UN Development Group. Prior to his service at the UN, he was founder and president of the World Resources Institute; professor of law at Georgetown University; chairman of the U.S. Council on Environmental Quality (Carter Administration); and senior attorney and cofounder, Natural Resources Defense Council. Throughout his career, Professor Speth has provided leadership and entrepreneurial initiatives to many task forces and committees whose roles have been to combat environmental degradation and promote sustainable development. Among Professor Speth's awards are the National Wildlife Federation's Resources Defense Award, the Natural Resources Council of America's Barbara Swain Award of Honor, a 1997 Special Recognition Award from the Society for International Development, Lifetime Achievement Awards from the Environmental Law Institute and the League of Conservation Voters, and the Blue Planet Prize. Professor Speth is the author, co-author or editor of seven books. His latest book is America the Possible: Manifesto for a New Economy, published by Yale Press in September 2012. Professor Speth currently serves on the boards of the New Economy Coalition, Center for a New American Dream, Climate Reality Project, and the Institute for Sustainable Communities. He is an honorary director of the World Resources Institute and the Natural Resources Defense Council and is an advisory board member or associate for the Democracy Collaborative, United Republic, 350.org, EcoAmerica, Labor Network for Sustainability, New Economy Working Group, SC Coastal Conservation League, Environmental Law Institute, Vermont Natural Resources Council, Southern Environmental Law Center, Heinz Center, Free Speech For People, and Vermont Institute for Natural Science. Professor Speth graduated summa cum laude from Yale University in 1964 with a BA in Political Science, and subsequently earned an M.Litt. in Economics from Oxford University in 1966 as a Rhodes Scholar and his JD from the Yale Law School in 1969. After law school, he served as law clerk to Supreme Court Justice Hugo L. Black.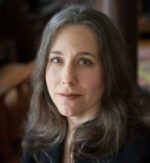 Jennifer Taub, Professor, Vermont Law School 
Jennifer Taub is professor at Vermont Law School, where she teaches courses in Contracts, Corporations, Securities Regulation, and White Collar Crime. Formerly an associate general counsel at Fidelity Investments, she is a graduate of Yale College and Harvard Law School. Her research focuses on corporate governance and financial market regulation. Taub is the author of the book Other People's Houses (Yale Press 2014) which suggests that the 2008 crisis was a repeat performance of the S&L debacle of the 1980s. In 2016, she testified before the Senate Committee on Banking, Housing and Urban Affairs concerning bank capital and liquidity requirements and before a subcommittee of the House Committee on Financial Services concerning capital formation, transparency, and regulatory accountability.  She is also the co-author of Corporate and White Collar Crime, Cases and Materials, 6th ed. (Wolters Kluwer 2017). In addition to scholarly publications in journals and peer-reviewed books, her writing has been featured on a variety of blogs including the New York Times' Dealbook and the Baseline Scenario. She has been interviewed for print, radio and video media including by the New York Times, Washington Post, Wall Street Journal, Guardian, Bloomberg, NBC, ABC, CBSMoneyWatch, MarketPlace Radio, WNYC, New England Public Radio, and Vermont Public Radio.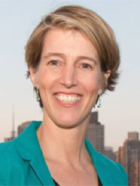 Zephyr Teachout, Associate Professor of Law, Fordham University
Zephyr Teachout is an Associate Law Professor at Fordham Law School and a former Democratic gubernatorial and congressional candidate in New York. She writes about political law, with a focus on corruption: her book Corruption in America (Harvard University Press) was published in 2014.  Ms. Teachout is a senior fellow in New America's Open Markets program. She is also known for her innovative work as Director of Online Organizing for Howard Dean's 2004 Presidential Campaign, where she led the first technical team developing social media tools for supporters, many of which were used in Obama's 2008 online campaign. As the first National Director of the Sunlight Foundation, she led several crowd-sourced investigative journalism projects, including a national campaign to expose the political connections behind earmarks. She started her career as a death penalty lawyer in North Carolina. She has a JD and an MA in Political Science from Duke, and a BA in English from Yale.

Laurence H. Tribe, Carl M. Loeb University Professor and Professor of Constitutional Law, Harvard Law School
Laurence H. Tribe, the Carl M. Loeb University Professor and Professor of Constitutional Law at Harvard, has taught at its Law School since 1968 and was voted the best professor by the graduating class of 2000. The title "University Professor" is Harvard's highest academic honor, awarded to just a handful of professors at any given time and to just 68 professors in all of Harvard University's history. Born in China to Russian Jewish parents, Tribe entered Harvard in 1958 at 16; graduated summa cum laude in Mathematics (1962) and magna cum laude in Law (1966); clerked for the California and U.S. Supreme Courts(1966-68); received tenure at 30; was elected to the American Academy of Arts and Sciences at 38 and to the American Philosophical Society in 2010; helped write the constitutions of South Africa, the Czech Republic, and the Marshall Islands; has received eleven honorary degrees, most recently a degree honoris causa from the Government of Mexico in March 2011 that was never before awarded to an American and an honorary D. Litt. From Columbia University; has prevailed in three-fifths of the many appellate cases he has argued (including 35 in the U.S. Supreme Court); was appointed in 2010 by President Obama and Attorney General Holder to serve as the first Senior Counselor for Access to Justice; and has written 115 books and articles, including his treatise, American Constitutional Law, cited more than any other legal text since 1950. Former Solicitor General Erwin Griswold wrote: "[N]o book, and no lawyer not on the [Supreme] Court, has ever had a greater influence on the development of American constitutional law," and the Northwestern Law Review opined that no-one else "in American history has… simultaneously achieved Tribe's preeminence… as a practitioner and… scholar of constitutional law."