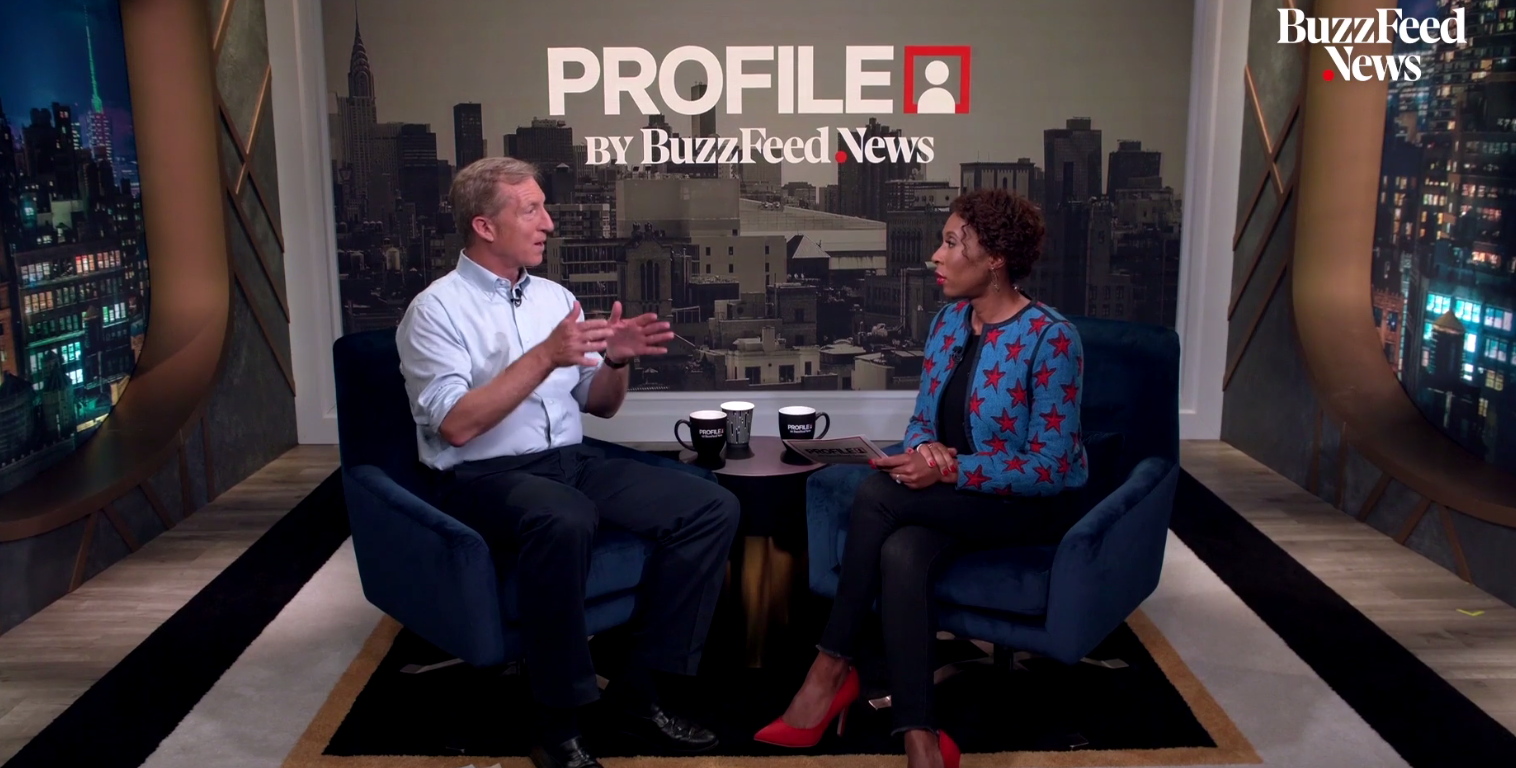 In an interview with Audie Cornish of Buzzfeed News, Tom Steyer discussed the grounds for impeaching Donald Trump. Steyer focused on Trump's corruption, citing his numerous violations of the emoluments clauses of the Constitution.
"If you step back for one second and think about this president, the most corrupt president in American history — [he's] somebody who is breaking the law on a daily basis, somebody who is reckless and dangerous and lawless.

In the Constitution, it says that the president cannot take any payment whatsoever from a foreign government — for obvious reasons. I mean, you can't have the president taking money from a foreign government, which would mean that he might … do what's right for them instead of what's right for the American people. He does that on a daily basis.

We don't need Mr. Mueller to tell us that."
Steyer emphasized that we have more than enough evidence to call for an impeachment investigation, and that we do not need to wait for the full findings from the Mueller investigation to proceed. Steyer highlighted this point by citing the results of a recent poll conducted by his organization, Need to Impeach:
…Steyer said 'corruption' — rather than the Russia investigation or any policy move — provided the strongest rationale for impeachment, according to a previously undisclosed survey of 200,000 people on his expansive Need to Impeach database. The survey found that 30% of respondents said the president should be impeached for corruption, he said.
Tom Steyer is right – Trump's ongoing corruption and constitutional violations constitute enough evidence to call on Congress to launch an impeachment investigation. We must act now to impeach Donald Trump. Learn more about how you can get involved here.
Read the article from Buzzfeed News here.