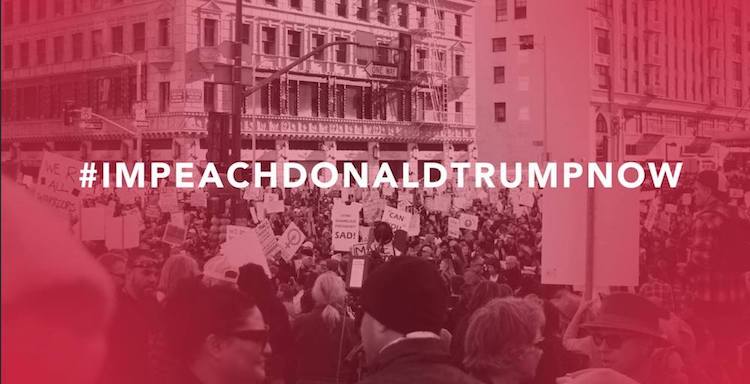 Newsweek reports that, in a recent poll, the percentage of Americans who support impeaching Donald Trump is currently higher than the president's approval rating.
Forty-two percent of those polled responded that they believe Trump "should be impeached," while his approval rating was thirty-nine percent.
Not only that, but Trump is now only one percentage point away from former President Richard Nixon when it comes to the number of Americans who want him impeached. Nixon is the only president to have resigned from office, which he did in anticipation of his imminent impeachment.
The poll also showed that the majority of Americans oppose Trump's recent claim that he has the power to pardon himself. Seventy percent of those polled reported that they would disapprove of Trump issuing himself a pardon.
Read the full article Newsweek here.