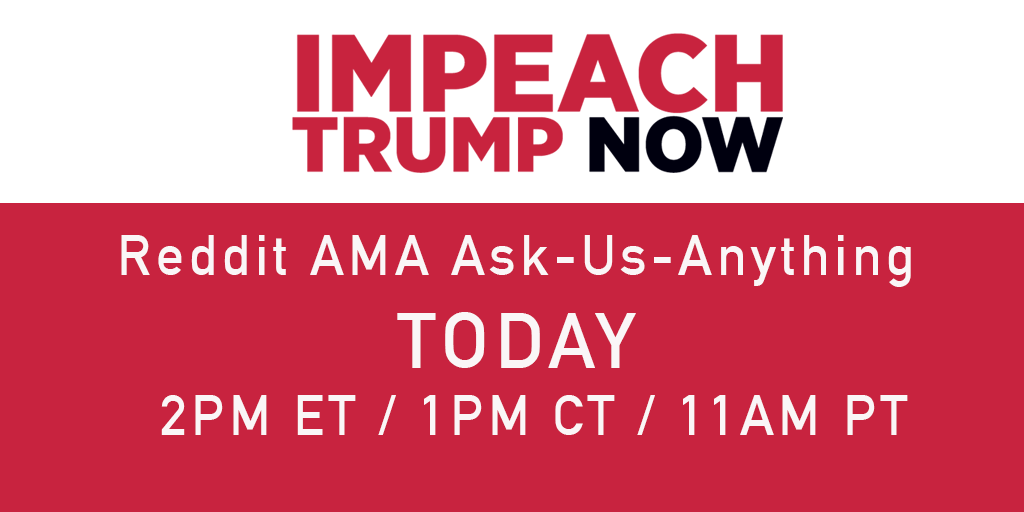 We are hosting a Reddit AMA TODAY, April 25, at 2pm ET with leaders of our Impeach Donald Trump Now Campaign — and we want you to join us!
Participants will include: John Bonifaz, Co-Founder and President of Free Speech For People; Ron Fein, Legal Director of Free Speech For People; Professor Catherine Ross of George Washington University Law School and a member of the campaign's Legal Advisory Board; and Norman Solomon, Co-Founder and Coordinator of RootsAction.
Join us  to ask our experts anything about the call for an impeachment investigation of President Donald Trump based on his violations of the anti-corruption provisions of the US Constitution.
https://www.reddit.com/r/AMA/